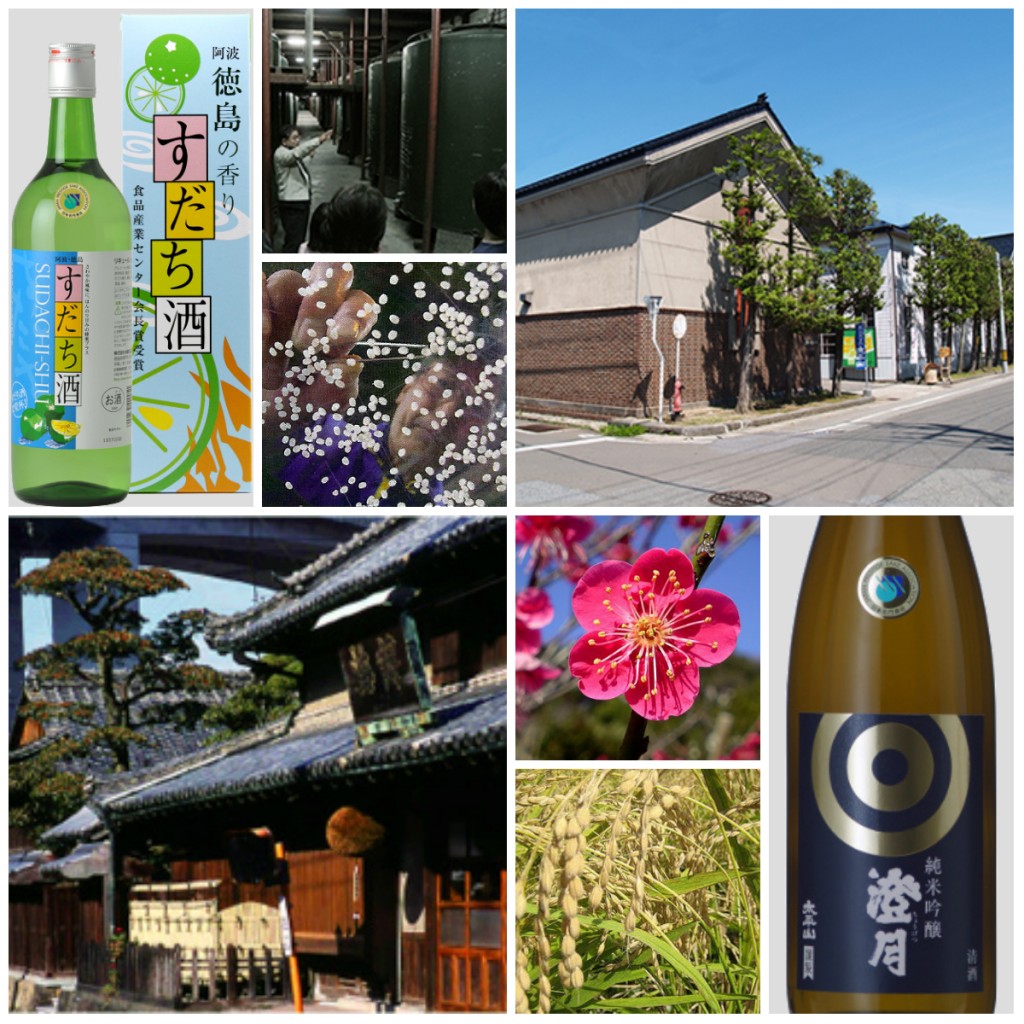 NEW SAKE TASTING
At many of our previous sake tastings we've been very fortunate to host a visiting representative from the sake brewery whose sake we were pouring. In fact, quite a few times we've been lucky enough to have the President or Master Brewer of the sake brewery pour their sake at our shop.
Well this Saturday we're going BIG, with not just one representative, but FOUR different representatives from four different sake breweries all pouring their sake at our shop! While we're not exactly sure who will be joining us from the different breweries, we're confident that they'll all be happy to pour you some of their delicious sake and answer all of your questions.
Oh and speaking of sake we've got a great line up for you to sample this Saturday. We'll be sampling SEVEN different sake including two that are new to Hawaii. They'll be something for everyone including some "sudachi" infused sake, some high end Daiginjo and a couple of mysteriously bagged "sealed" sake. Sounds like all the makings of a great get together! Please be sure to stop by and check it out!
New Sake Tasting!
Saturday, November 22, 2014
5:00pm to 8:00pm
Narutotai Sudachi
** NEW TO HAWAII **
Don't have a clue what this tastes like except for the obvious "sudachi" flavor. We're assuming it will be something similar to the yuzu infused sake that we currently sell which has a wonderfully refreshing citrus flavor. You'll just have to come down this Saturday and taste it to find out.

Taiheizan Chogetsu
"Clear Moon"
JUNMAI GINJO
** NEW TO HAWAII **
Also know as "Clear Moon", Chogetsu has an aroma consisting of pineapple, tropical fruits and flowers. It has a light yet flavorful quality to it that produces a refreshingly elegant and rich taste. While classified as a Junmai Ginjo, the rice for this sake has actually been milled down to a Daiginjo level of 45%.


Taiheizan Tenko
"Heavenly Grace" 
JUNMAI DAIGINJO
This flavorful sake begins with moderate aromas of cantaloupe, watermelon, apple and grapes. Elegant fruity flavors all the way through with a well balanced and full finish. One of our favorites at the shop, this sake has won gold at the U.S. National Sake Appraisals 10 times in a row.


Umenishiki Sake Hitosuji
"Gorgeous Plum"
JUNMAI GINJO
While not a new sake to Hawaii, it has been some time since we've had the pleasure of sampling this at our shop. Well balanced sake with mild and fruity aromas. Clean fruity flavor is harmonized with crisp acidity.

Umenishiki Fu-In
"Sealed Sake"
JUNMAI GINJO
Hidden inside this beautiful green Japanese style wrapper is a wonderful sake from Umenishiki. Similar to the Fu-In sake that is made by Ohyama, this tasty brew is made exclusively for our importer, Japan Prestige Sake Association. Great gift idea for the upcoming holidays.


Ohyama Fu-In
"Sealed Sake"
JUNMAI GINJO
Don't let the mysterious red bag fool you, there's a great bottle of sake hiding in there. This sake from Ohyama is made exclusively for our importer, and it begins with the fruity aroma of apple, pear and steamed rice. Very smooth, rich and expansive fruity flavor and already pre-wrapped for the holidays.

Ohyama Tomizu
Big Mountain "Classic"
TOKUBETSU JUNMAI
Not your typical junmai sake, this one from Ohyama begins with deep and complex aromas of fruits and grain. Thick and juicy flavor of fruits harmonized with matured savory flavor and crisp acidity.
So come meet the four representatives from Narutotai, Ohyama, Taiheizan and Umenishiki this Saturday and sample a bunch of great sake, including some that are brand new to Hawaii. Should be a blast, hope to see you then!
Kanpai,
Malcolm & Nadine Leong
The Sake Shop
New Sake Tasting!
Saturday, November 22, 2014
5:00 pm to 8:00 pm

Mystery Men of Sake?
Joining us at this Saturday's sake tasting will be representatives from all four sake breweries, Narutotai, Ohyama, Taiheizan and Umenishiki. While we've had the privilege of hosting brewery Presidents at the shop before, we're not exactly sure who's coming this Saturday.
However, no matter who comes to the shop, we know they'll be happy to pour their respective breweries sake and answer any questions you may have. So for now we'll just call our unknown guests the "Mystery Men of Sake"!

Sudachi
A new sake from Narutotai that we'll be sampling this Saturday is called Narutotai Sudachi. What is sudachi you ask? Sudachi is a small green Japanese citrus fruit that is similar in flavor to a lime or lemon.
Used to make ponzu sauce and often served as an accompaniment for fish or seafood, sudachi has a refreshingly sour citrus flavor much stronger than your average lemon or lime
This will be out first time trying a sudachi infused sake and we're really looking forward to it. We already sell a yuzu infused sake that is very popular at the shop for it's refreshing flavor.

Kodama Sake Brewery (Taiheizan)
Kodama Brewing is located in Akita prefecture and was founded in 1879.  The brewery uses the "Akita Kimoto" method to brew their sake, the oldest and original method of sake brewing where lactic bacteria is used to cultivate the yeast during the fermentation process.
This method is a very labor intensive and time consuming process. Taiheizan sticks to this "old school" style of sake brewing because it strives to maintain the traditional taste of sake, which has been carried on through generations.

Taiheizan Sake Brewing Tanks
Taiheizan means "Grand Mountain" and refers to Mount Taihei, the tallest mountain in Akita prefecture. Their award winning Junmai Daiginjo sake "Tenko" translates to "Heavenly Grace".
Taiheizan has consistently won numerous gold medals in the Monde Selection, the Japan Annual National Sake Competition and in the U.S. National Sake Appraisals.
Umenishiki Sake Brewery
Umenishiki Sake Brewery was established in 1872 in Ehime prefecture which is located on Shikoku Island in South East Japan. Umenishiki is the quintessential sake of Ehime, and is recognized as the instigator of the hand-crafted sake boom.
The brewery is located in Kawanoe town. This area is blessed with rich water and is famous for it's Japanese rice paper. It is surrounded by the inland sea to the North and the highest peaks of the Shikoku mountain range to the South.


Umenishiki Brewery Workers
Back in the early seventies, Umenishiki's master brewer at the time, Takaji Ase's  long and hard efforts finally began to pay off. Umenishiki won gold 12 consecutive years in a row at the annual National Sake competition in Japan. As a result, Umenishiki sake became famous nationwide.


Mr. Fukuhei Yamane
Umenishiki's current master brewer is Fukuhei Yamane. He has successfully inherited all of the brewing techniques from his predecessor, Tokaji Ase.
In 1993, Mr. Yamane was honored with an award from the Japanese Ministry of Labor in recognition of his superb sake brewing skills. It is due to the skill and dedication of these two master brewers that Umenishiki sake is so widely recognized today.


The "Ume" in Umenishiki refers to the Japanese plum called Ume. Ume flowers have five petals and tend to be white, red or pink in color. In Japan, the blossoming of the Ume flower heralds the beginning of spring. Starting to bloom at the end of winter, they open a little earlier than cherry blossoms.

Umenishiki's logo is the Ume flower. It is said that when the sake brewery finishes making sake for the year, the plum flower begins to bloom in celebration.

---
The Sake Shop
1461 S. King Street
Honolulu, HI 96814
Ph (808) 947-7253
Fax (808) 947-7254
sakeshophawaii@gmail.com
www.sakeshophawaii.com
Twitter @sakeshop
Facebook The Sake Shop
Map: 
maps.google.com/maps
Parking
Metered parking available on King Street, Kaheka Street & Liona Street.  Pay lot located behind our building. $2 for 1/2 hour Monday – Friday until 6pm and Saturdays until 2pm.  All other hours $2 for 5 hours (paybox). Enter from Liona Street. Unfortunately we are unable to  validate parking.
Hours of Operation  
10am to 8pm Mon – Sat
10am to 5pm Sun