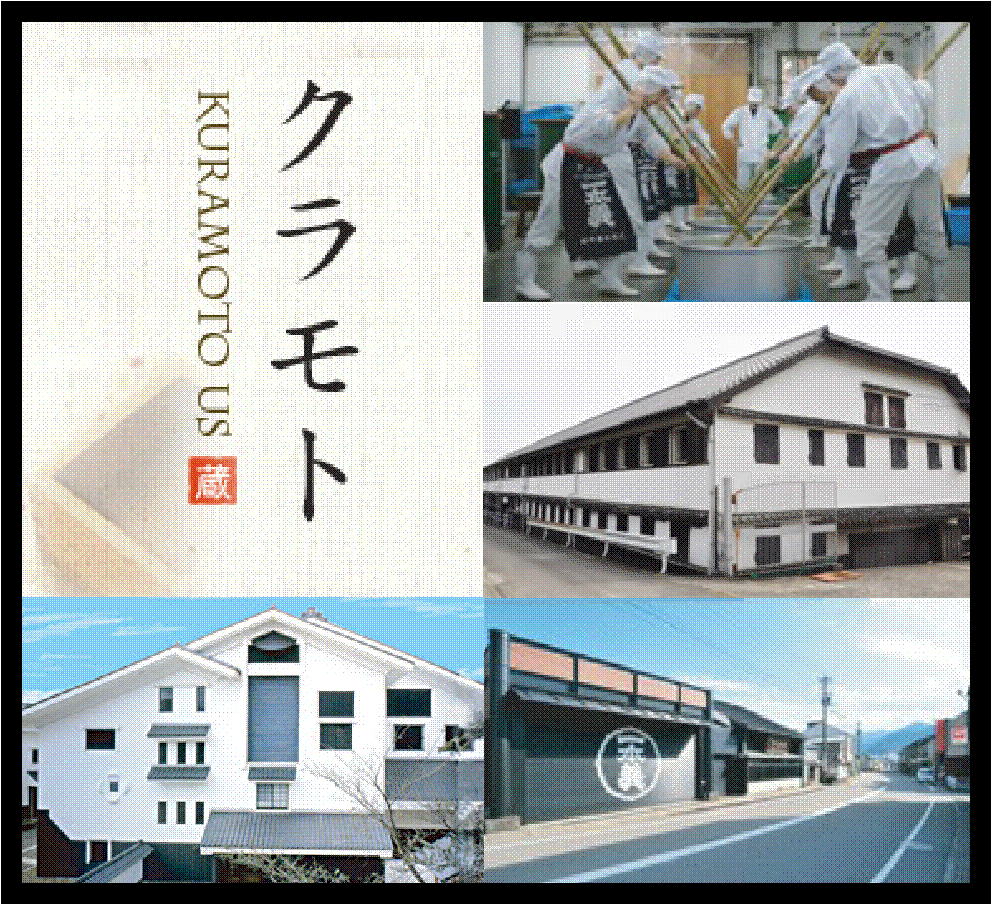 Great tasting coming up this Saturday, featuring a nice mixture of some very tasty beverages from one of our importers, Kuramoto U.S. We'll be sampling SIX different sake including a YUZU infused sake and a SPICY umeshu!
Talk about something different, we began carrying the spicy umeshu just a few years ago and it has become one of the most popular items that we sell at the shop. The Yuzu infused sake is another big seller, with it's incredibly refreshing flavor it goes down like ice cold lemonade on a hot day!
It is our pleasure once again to welcome Ms. Hiromi Iuchi from Kuramoto U.S. for this tasting. Some of you may remember Ms. Iuchi from a few years ago when she was gracious enough to host a prior tasting at the shop. She'll be here again to give you some information about the sake we'll be sampling and answer any sake questions you may have.
KURAMOTO U.S.
SAKE TASTING AND SALE
Saturday, August 16, 2014
5:00pm to 8:00pm

DENSHIN RIN
"Air of the Brewery"
Junmai Daiginjo
From Ippongi Kubo Honten in Fukui prefecture we bring you Denshin Rin Junmai Daiginjo. This elegant sake (in a gorgeous blue bottle) is crafted from a very rare type of rice called Koshinoshizuku. Only 1,000 bales of this rice are harvested each year and none of it ever leaves Fukui prefecture.    

DENSHIN YUKI
Junmai Ginjo
Clean flavor with a very subtle and gentle fragrance of mild fruit. Very smooth with a long slightly dry finish. "Yuki" means snow in Japanese, and well describes the fleeting flavor of this sake and the cool bottle it comes in.
CHIYOMUSUBI
Tokubetsu Junmai
Very food friendly sake and a favorite at the shop. Elegant on the palate with a crisp hint of spice. This tokubetsu junmai from Tottori prefecture is well balanced with a medium dry finish. Pairs well with fish, seafood and all food in general.


SHICHIDA
Junmai
This amazing junmai sake from Saga prefecture won GOLD at last years Joy of Sake event. The aroma is a calm synthesis of honey and green apples that contain a refined acidity to wrap up the palate. An elegant medium dry sake that we're looking forward to sampling once again.
  
YUZU OMOI
Yuzu Infused Sake
Junmai
We sell a ton of this sake at the shop, as the yuzu flavor and lower alcohol content (7%) makes this go down like an ice cold lemonade on a hot day. It begins with a refreshing aroma of citrus fruit that continues comfortably on to the palate. The junmai sake compliments the soft acidity that plays against the sweetness of the yuzu.

GINKOUBAI HANNYA TOU
Chili Pepper Infused Sake
Very popular item at the shop! This wonderful umeshu or plum wine starts off sweet and finishes "fiery" with some nice heat and a tickle on the back of your throat. Infused with chili peppers, this spicy beverage never fails to satisfy!
Hope you can join us this Saturday for what should be a very fun and interesting tasting!
Kanpai,
Malcolm & Nadine Leong
The Sake Shop
KURAMOTO U.S.
SAKE TASTING AND SALE
Saturday, August 16, 2014
5:00 pm to 8:00 pm

Ginkoubai Hannya Tou
First and foremost, we will always be a sake shop, always striving to offer our customers a great selection of premium sake for sale.
However, over the past few years we've begun to add a few select non-standard items to our inventory, like the spicy ume plum wine called Ginkoubai Hannya Tou that we'll be sampling this Saturday.
This stuff is an incredible play on opposites, beginning with a wonderful thick sweetness and ending with a pleasant fiery burn. Nadine and I simply love this stuff as an aperitif or something to sip on after dinner.
The maker of this wonderful concoction is Ippongi Kubo Honten, the same sake brewery that produces Denshin. (We're sampling both the Denshin Junmai Ginjo and Denshin Junmai Daiginjo this Saturday as well.)

Hannya Mask
The company has branded their umeshu with the Hannya Mask, which is used to denote a jealous female demon.  They've also got a great story to go with it and here it is.
"A long time ago, there was a very beautiful girl who was married to a rich man in the royal family. For a time they were happy together. But one day she discovered her beloved husband had betrayed her, and was cheating on her with many women.
She was so devastated and refused to believe it and she did not even ask him about it. But her stress and jealousy continued inside her body until it consumed her entirely and she lost her humanity making herself into a demon.
In life sometimes fire comes after sweetness, just like this sake. Are you brave enough to face the fire?"
Tenzan Sake Brewery
Shichida Junmai is one of the sake we'll be trying this Saturday and it comes from Tenzan Brewery. Located in Saga prefecture and originally a producer of flour and noodles, in 1875 the Shichida family decided to take a chance and began crafting sake instead.
Tenzan Brewery is located in the town of Ogi, which is also known as the "Little Kyoto of Kyushu". It is an area blessed with natural beauty and pure water perfect for making great sake.
The waters that flow in the Gion river comes from the nearby Tenzan mountains. It is the same water source that the brewery uses for their sake and has been named one of the top 100 purest spring waters in Japan.

Tenzan Sake Brewery Fireflies
The town is also famous for being one of the best places to view fireflies, and the Gion river which flows right past the brewery is especially known for this. It is the extremely pure water that attracts the fireflies.

Jun Goto, Tenzan Master Brewer
Jun Goto is Tenzan Brewery's toji or master brewer. He is very young for a toji and his youth and forward thinking is reflected in the sake that he makes.
Going against the industry standard of using highly polished rice to make good ginjo grade sake, Mr. Goto uses the least polished rice possible instead.
Using less polished rice make brewing premium sake more difficult, as it tends to produce more "off" flavors. More of the fat and proteins are present from the outer part of the rice grain which causes this.
Nevertheless, Mr. Goto has been successful in creating clean flavored sake this way with plenty of richness and rice flavor. As a testament to his skill, his Shichida Junmai that we'll be tasting this Saturday recently won Gold at last year's Joy of Sake event.
Yuzu Fruit
One of the sake we'll be sampling this Saturday is an infused sake called Yuzu Omoi.  It is a junmai sake that has been infused with the Japanese citrus fruit called Yuzu.
So what is Yuzu?  Yuzu is a citrus fruit that can be found through out Asia and has a unique flavor similar to but not exactly the same as a lemon or orange.
Believed to come originally from China, Yuzu is rarely eaten as a fruit, and instead it's rind is often used much like a lemon rind would be when flavoring food.
---
The Sake Shop
1461 S. King Street
Honolulu, HI 96814
Ph (808) 947-7253
Fax (808) 947-7254
sakeshophawaii@gmail.com
www.sakeshophawaii.com
Twitter @sakeshop
Facebook The Sake Shop
Map: 
maps.google.com/maps
Parking
Metered parking available on King Street, Kaheka Street & Liona Street.  Pay lot located behind our building. $2 for 1/2 hour Monday – Friday until 6pm and Saturdays until 2pm.  All other hours $2 for 5 hours (paybox).  Enter from Liona Street.  Unfortunately we are unable to  validate parking.
Hours of Operation  
10am to 8pm Mon – Sat
10am to 5pm Sun